8 Best Jobs with Flexible Hours
Posted on Thursday, March 8, 2018
Having a job is rewarding, but not everyone is cut out for the nine to five grind, or any other set schedule for that matter. If you bristle at the thought of a set work schedule and long for some more flexibility, you're probably better suited to a job that permits flexible hours. Whether you are aiming for more work-life balance or just want to avoid having someone tell you when to arrive at the office, here are eight of the best jobs with flexible hours.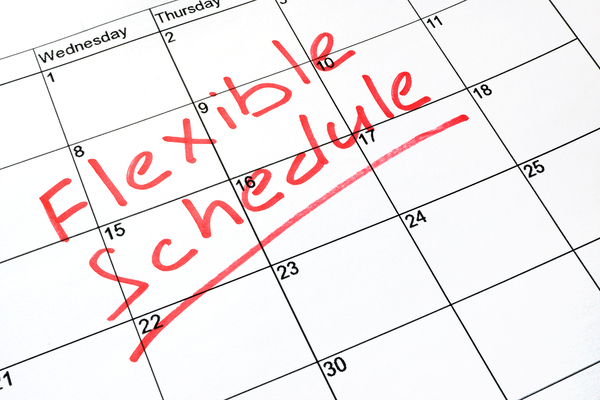 The best jobs with a flexible schedule allow you to choose your own hours.
1. Recruiter. If you have any human resources experience, you may be able to turn that into a lucrative and flexible career as a recruiter. In this position, you will work on finding the right candidates for open positions at your client's companies. Many recruiter positions are remote, so offer a flexible schedule.
2. Ad Manager. As an ad manager, you may be tasked with managing a company's online ad campaign. This includes its Google and Facebook ads as well as promotions across other web platforms. An ad manager position is often a full-time job, but it could allow you to work at home with more flexibility.
3. Content Writer. Are you a whiz with the written word? Provided your spelling and grammar are up to snuff, you may be able to make a living as a content writer. You can write about what you know, such as real estate, parenting, or the outdoors, and make your own schedule as most of these positions are on a freelance basis.
4. Outfitter. An outfitter is a modern-day clothing designer and tailor. Not everyone is satisfied buying their garments off the rack, and some would prefer to work directly with a consultant who can recommend styles and fabrics, and then create those masterpieces at home. This flexible position requires some salesmanship, creativity, and skill.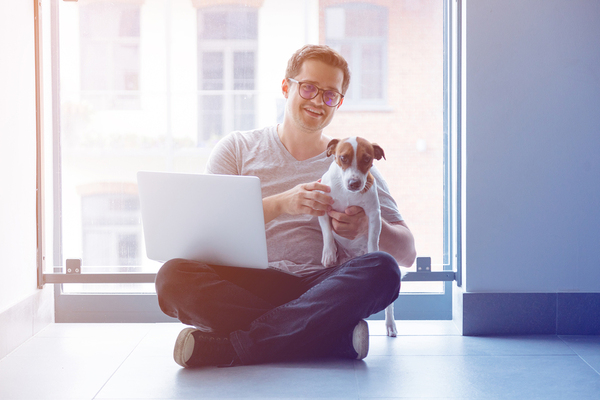 Some of the best jobs with flexible hours include freelance positions.
5. Matchmaker. Have you played "Cupid" for friends and family members in the past? What if you could be paid to provide this service? Believe it or not, there are professional matchmakers who act as dating experts to pre-interview people and set up formal introductions. This is a busy but out-of-the-office position that will allow you to choose where and when you work.
6. Freelance Designer. As a freelancer, you have the power to decide when you will work and for whom. Provided you have some marketable skills, you can set up a freelancing business for such things as web design and graphic design.
7. Tutor. Do you have an undergraduate degree and enjoy helping others? If so, you may be able to make some extra cash as a tutor. Depending on where you live and the need in your area, you can tutor in areas such as math, reading, writing, and foreign languages. You get to choose the number of hours each week that you work, but most will be afternoons or on weekends.
8. Audio Transcription. Provided you have some typing skills, you can create your own hours with a work-at-home audio transcription job. These assignments usually pay either a rate per page or per audio hour. When you pick up work, you can choose between transcribing legal documents, lectures, interviews, podcasts, and much more.
If you want more control over your work schedule, a job with flexible hours is probably the answer. Setting your own hours takes discipline and responsibility, so make sure that this type of position is well-suited to your personality before you commit. Browse through our helpful articles from OpenForJobs to find lists of other best jobs in a variety of areas and industries.